"I have been working with Websites with Aloha since 2013 and have only been pleasantly surprised as they have surpassed my expectations every step of the way. I had heard horror stories about other companies from others, and was in uncharted territory as I had never had a website before. My business was very small in the beginning. As the process began, my vision was quickly and seamlessly executed by Beth and Amy. And, as my business has grown, they have grown with me. Not only have they given my website the tools it needed to expand, but they have been instrumental in the growth and become more involved with the daily tasks that need to be done. I couldn't imagine my business growing as quickly as it did without them!"
Sara Banta
Accelerated Health Products
"I have been fortunate to work with Beth for the past 12 years. And I truly mean fortunate. Her communication skills are quick, clear, honest and transparent which translates straight into her actual website work thus creating an ultimate experience.
Beth has a true passion for guiding and supporting you through the process of creating your perfect website. She listens, adds her suggestions, and ultimately designs a site that is simple to navigate yet has the modern simplicity that helps grow your business. I must also add, she is patient. Her knowledge is vast however, she is able to meet her clients where they are on their computer website experience.
I highly recommend Beth and her team. Recently, my business shifted goals and I needed my site to reflect that. Beth was able to see my needs and make my vision come to fruition. She is a bright light in the webmaster world, I would not hesitate to hire her."
Dr. Heather Manley
Human Body Detectives
"Working with Beth has been such an easy, fun, creative process. I had a short time frame to get my website completed and she made it happen! Her creative touch and expertise has given me a beautiful, simple, easy to navigate website that captures the vision of my business wonderfully. Anytime I have a question or need to change something, she is there for me. I highly recommend working with Beth and her team to create the website that will help your business to shine and grow just like you envision."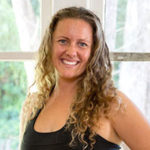 Chelsea Morriss
Waimea Yoga
"Beth and Amy are always there for us, which is deeply reassuring considering that potential clients immediately assess our capabilities based on the quality of our site. Also, as an interior design firm, we showcase a large number of photos and need a team that can appreciate and support this part of our work. Over the years, we have grown and they have grown with us. When we decided to reorganize our site, the team guided us every step of the way and were highly responsive and flexible in meeting our needs. This "just right" support continues today. They are the best partners we could possibly have."
Shirley Wagner
Fine Design Interiors
"Beth and her team are truly phenomenal— some of the best in the business. They can transform even the clunkiest vision into the most resounding reality. From the early design phases through regular maintenance and monitoring the efficiency of our website, they are always available within hours to address our every question and concern. Beth is a remarkable visionary and working with her to create this site has been nothing shy of a blast. Non-profits, take note— Website With Aloha is the way to go!"
Justin John Moniz
Hawaii Performing Arts Festival
"As a non-profit arts organization, I can definitely say that working with Websites With Aloha on the design and creation of our new site has been nothing short of exceptional. As someone who started with very limited knowledge or experience in most things computer, a website seemed like a very daunting undertaking. From the very beginning, I felt reassured by their level of support, communication, and responsiveness, and I knew we were in good hands.
As we progressed, they helped me figure out everything we needed and I knew the website was going to be exactly what we wanted. As our organization has evolved and we've needed new pages and content, Websites With Aloha has always assisted in a timely fashion; always offering great solutions. Through their excellent guidance and great tutorial videos, I have even learned to do some things by myself… something I could never have imagined! I'm sending out newsletters and collecting data like a BOSS, and it's SO easy, and far more economical.
Websites with Aloha is owned and operated by wonderful, honest professionals who always have your back and who are always only an email away. I really appreciate their patience, flexibility and knowledge, and I'm so grateful that I found them, and for the peace of mind they bring me. Our website is a beautiful expression of who Hawaii ArtSpace is, and what we do. Bravo Websites with Aloha! Bravo.""
Bree Kaleʻa Peters
Hawaii ArtSpace
"Working with Websites with Aloha was one of the best decisions I made in the journey towards launching my blog! They were easy to work with, professional, and led me step by step on what they needed from me. I loved how organized and thought out the entire process was… from the initial meeting, to the launch date, to the maintenance plan. I was definitely way in over my head when I started this project, but they truly created something beautiful and educational when they turned my vision into a reality! I'm so excited to be able to share springcleaningmama.com with the world, thanks to Websites with Aloha!"
Melissa Dettmer
Spring Cleaning Mama
"I love my new website! I had an idea how I wanted it to look and feel, and what I wanted it to say. Both Beth and Amy listened carefully and deeply to what I had in mind and created a website far beyond my vision and expectation. The whole experience was excellent. It took only a few weeks to be fully completed and on-line, and, as a bonus, it was very affordable.
Everyone comments how lovely it looks, how user friendly it is to navigate, and how clearly all the important information is presented. One of the more recent comments is 'I checked out your website and it is extremely informative and it is aesthetically pleasing!'
All in all, I couldn't be happier and more grateful."
Kelen Geller
BioEnergetic Therapies
"I am so pleased with my new website! Beth and her team really took the time to understand my vision and create a unique website that portrays who I am. The feedback from others has been phenomenal and when you land on it the design hold your attention. I completely trust Beth and her team because they really put their heart into creating something that is much more than an website. They create your vision and who you are in a way so that your online personality (website) outshines the competition."
Gina Cubero
Ulu Hawaii Marketing
"When I began working with Beth and her team at Websites with Aloha it was clear I would be receiving a high quality website. Right from our very first meeting, they were professional, efficient and fun to work with. Through out the process the communication was exceptional.
What I was not expecting was to so COMPLETELY BLOWN AWAY by the final site. Somehow they were able to not only create a stunning site, they also captured the "essence" of my business and even my personality in creative ways that I could not have begun to imagine. I was floored. Additionally, they went above and beyond — adding in really neat effects and details that truly make my new site have a unique impact! Even though the site ended up including some more complex elements, they still launched it on the exact date we planned for and it was simply perfect.
I love that I will be able to make simple changes easily myself, but also have continued support from the team as needed. I am starting off my new business with so much more confidence and pride because of Websites with Aloha!"
Laura Reid
Storyforth
"We had not planned or budgeted to completely rework our PlantPono website, but when a security weakness allowed our site to be hacked and destroyed, this unexpected challenge became an opportunity. We had already worked with Websites with Aloha to design and maintain our main organization site at BIISC, so we immediately turned to them to ask if they could build us a new, improved PlantPono site.
Our PlantPono program seeks to help Big Island and Kauai residents make gardening and landscaping choices that are good for our island environment, and promote businesses that have committed to being Pono in their planting. Building this site was not an easy project, because the main functions we needed required searches through thousands of records on different plants and their characteristics to return suggestions based on the userʻs preferences. But not only were Beth and her team able to build in the search functions weʻd had previously on the old site, they were able to add several new ones! With the new search functionality, users can look up so many aspects of plants – desired color, growth form, environment, more – making the new site a much more useful tool.
We were also excited to be able to get a fresh, updated look for the page. The clean and simple design allows the pictures of the individual plants to really stand out and make an impression. Our old site had been funded by a one-time state grant, which prevented us from doing anything but the most basic edits and additions, so the look and feel became stagnant over time (not to mention allowing the site to become vulnerable to hacking!). As a grant-funded program that lacks steady funding from year to year, that wasn't a workable model for us, as we don't always have money available to pay a developer to make basic changes. Having the ability to keep the site fresh and add new content without being hampered by budgetary restraints was just a really critical piece of the puzzle for us. With this new WordPress site designed by WWA, our staff can add blog posts, edit our Pono business lists, and add entirely new pages, all on our own.
We couldnʻt be more proud of our new site! Thanks to Websites with Aloha for working so hard on this challenging project and developing such a beautiful and useful product for us!"
Franny Brewer
Plant Pono
"Websites with Aloha has made it super easy for me to establish my online presence. Beth is a highly accomplished web designer who knows how to blend the artistic creative world into the modern computer realms. She explained the high tech process in a way that even a low tech person like me could understand!!! I am amazed at how beautiful and original my website is and also by how simple it is to navigate. Beth spent time in the early stages of the process getting to know more about me, my business, and my vision for my site. I can honestly say the finished product exceeded my expectations and was worth every penny spent…that said the price was verrrrry reasonable. Beth is also fun to work with, a great communicator, and she has vast experience as well as intuition to offer her clients. I am extremely pleased and can highly recommend her services!"
Zettelyss Amora
Energy Movers